Search Engine Marketing
Compete Ferociously Online
Search Engine Marketing (SEM) is a vital component of any digital marketing effort. Boost website traffic and conversion rates with refined SEM advertising campaigns and see instant, measurable results.
Get Started
Search Engine Marketing (SEM)
Advertise Online & Get Instant Results
SEM is a careful balance between content and bidding for clicks and is not as simple as conventional advertising. Many clients try to set up a pay-per-click campaign themselves and get discouraged when they are unsuccessful, wasting money on ineffective campaigns.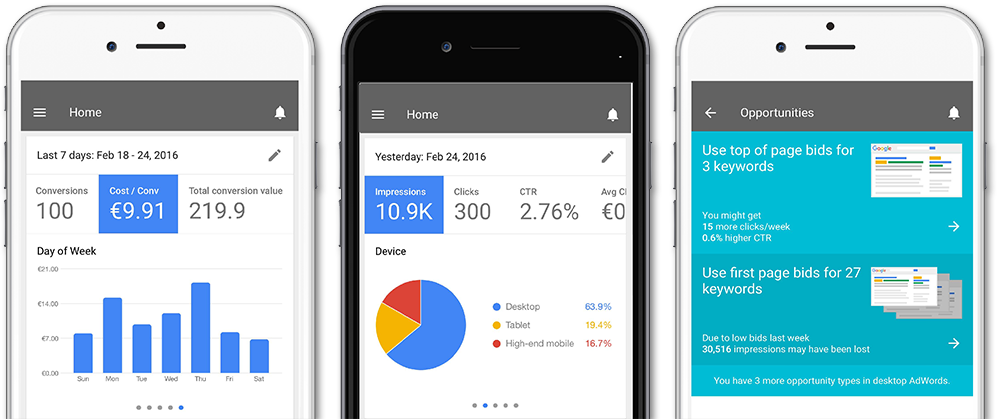 Search Engine Marketing (SEM)
I evaluate your business, products, services and competition and devise the perfect plan for pay-per-click campaign. Due to the complex nature of the process, hiring a professional to configure a successful online marketing campaign is a must. For many businesses with stronger online presence or e-commerce systems, SEM is a better advertising option due to the higher return on the invested dollar.
Campaign Research and Setup
Setting up the ad campaigns is a strategic balance between your bid per click, relevant content in the ad and corresponding relevant content on the web page in which you link out to from the ad.
Campaign Management
Managing your new AdWords campaign is a great way to keep your ads outperforming your competitors. By keeping up with keyword trends and revisiting your ads, you keep them sharp and fresh.
Keyword Research
I research relevant keywords for your search engine marketing pay-per-click campaign to define which keywords have optimal search volumes, which gives your intended ad maximum exposure.
Competition Analysis
Flagging keywords that are diluted or have high bounce rates is crucial for any successful AdWords campaign. Knowing who you don't want clicks from is just as important as knowing who you do want clicks from.
Execution
Having controlled ad copy allows you to build focused ad content around your intended audience. This equates to higher quality scores and lower cost per clicks – maximizing your SEM R.O.I.!
Jeff cut my budget, enhanced my business presence online and made my phone ring off the hook!
Lance Simone
I used to have a full time marketing person on staff and had less insight into marketing than Jeff.
Scot Randolph
The service is fast and painless. Finished product is optimized and performs well with SEO markup.
Tim Hamton